Our Property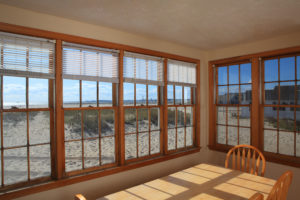 With its oceanfront location in the "Beach Point" neighborhood of North Truro, our Cape Cod resort offers visitors the kind of vacation Patti Page sang about – one of 'sand dunes and salty air' and 'quaint little villages here and there' – in a setting that perfectly pairs classic Cape Cod cottage colony style with the amenities you would expect to find at resort-area hotel.
At our North Truro hotel, you'll find shingled-sided cottages, painted crisp white with black shutters, sprinkled across six acres of waterfront land which includes more than 400 of feet of private beach. The cottages, many of which date to the 1940s, are arranged around wide green lawns where families gather for evening cookouts and children enjoy impromptu games of soccer and softball. A sparkling 61-foot pool is set at the center of the resort.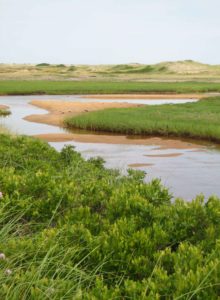 Accommodations at Kalmar Village range from efficiency suites to spacious waterfront cottages. Each sun-filled unit includes a fully-equipped kitchen or kitchenette and dining area, daily maid service, cable TV and complementary Wi-Fi. Some feature vintage knotty pine and a saltbox roof while others have an open, airy feel and ocean views. An outdoor grill and picnic table are included with each cottage. There is also an onsite laundromat, and kayak and stand-up paddleboard rentals.
Kalmar Village is one of the few Cape Cod hotels to have been owned and operated by the same family for decades. Since 1967, the Prelack family has maintained Kalmar's vintage charm while continuously updating throughout the years. It's the kind of place where sandy feet and slapping screen doors meet Wi-Fi and flat-screen TVs.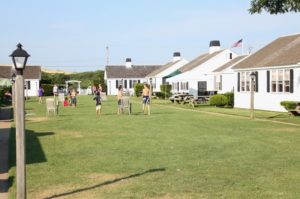 Set in quiet North Truro yet minutes away from the thriving center of Provincetown, our location is simply unsurpassed. Spend your days exploring Provincetown, or the beaches, bikeways and hiking trails of Cape Cod National Seashore, and then return to Kalmar Village for a sunset stroll on the beach. Enjoy dinner at a nearby clam shack, in one of the fine dining restaurants in Provincetown or – if you've had a successful day with one of the area sport fishing charters – cook the day's catch on your outdoor grill, and then join us around the fire pit and plan the next day's adventures.