Kalmar Village is located just 700 feet from the Provincetown border and less than two miles away from its fun and funky center where you'll find dozens of restaurants and shops, art galleries and museums, and exciting activities. Right in Truro you'll find a working lighthouse and a working vineyard, and one of the oldest links-style golf courses in the United States. And, not surprisingly, a beach is never far away. From the family-friendly private beach right at the resort to the big surf ocean beaches of the Atlantic Ocean, when you're staying at Kalmar Village there really is 'water, water everywhere.'
Go on a Whale Watch

With a large population of humpback whales, along with minkes and finbacks, regularly feeding off the coast of Provincetown, a whale watch is really a must-do activity when you're on Cape Cod. The seasoned captains of the Dolphin Fleet know how to get you up close and personal – so close that getting splashed by a little saltwater as a whale breaches is a common occurrence – without ever endangering these magnificent mammals. Many whales return to the feeding grounds off Cape Cod year after year, frequently with a new calf frolicking alongside, and the onboard naturalists are able to identify them by name. Boats sail from MacMillan Pier; open mid-April thru mid-October with multiple trips per day; trips last between three and four hours.
Visit a Working Lighthouse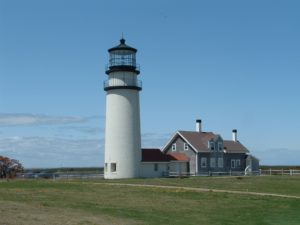 Cape Cod's first lighthouse, Highland Light, is one of the only lighthouses here which is regularly open to the public and, luckily, it's just five miles from Kalmar. The original wooden structure, commissioned by George Washington in 1797, was replaced by the current brick structure in 1857. The 20-minute tours include the history of the lighthouse and a climb up into the tower which provides unsurpassed views of Outer Cape Cod and the Atlantic Ocean. A small gift shop offers a nice selection of local items and an observation deck at the water's edge presents yet another stellar view. Also on the grounds are the Highland House Museum and Highland Links Golf Course.
Hit the Links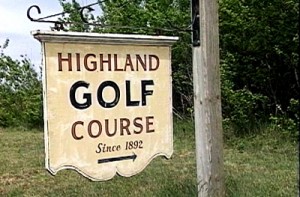 Because Cape Cod is surrounded by water, our autumns tend to last a little longer and our winters tend to be a little less snowy than other regions of New England, which makes Cape Cod a golfer's paradise. Highland Links, one of oldest links-style golf courses in the United States, is located right in Truro. The seaside course offers a true, and truly challenging, Scottish links experience of wind-swept fairways bordered by heath and heather. Gorgeous ocean views and a picture-perfect lighthouse next door add to the beauty of the course. In Wellfleet is Chequessett Yacht & Country Club. The semi-private club welcome's the public to play its 9-hole course, which offers peeks of the ocean here and there, and online tee times are available. A little further away, in Brewster, is The Captains Golf Course, a public course owned and operated by the town. Here you'll find two challenging 18-hole, par-72 courses in beautiful condition. Limiting yourself to just one round may prove difficult.
Get Out on the Water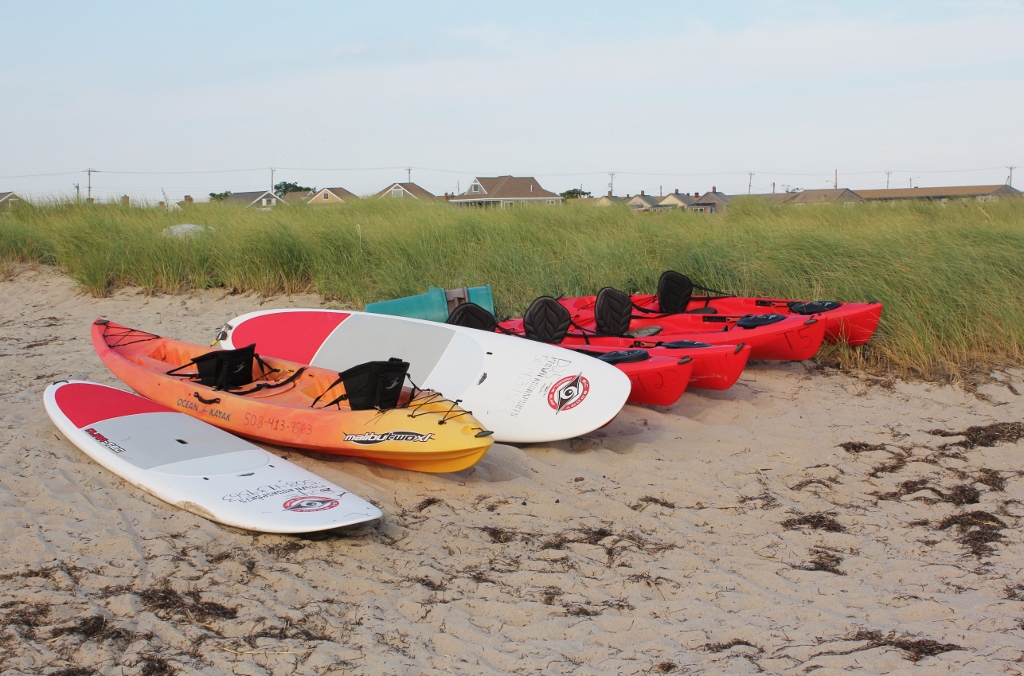 If you've chosen to spend your vacation on Cape Cod, chances are you'd like to spend time out the water. Easily done when you're staying at Kalmar Village! Provincetown offers a plethora of boating options. The Kalmar Nyckel (no relation, but we do love the name!) is a recreation of a 17th-century Dutch tall ship offering short tours out of Provincetown Harbor for a few weeks late in the summer. If you'd like to go home with a fish tale, there are several fishing charter options including Beth Ann Charters, Sea Salt Charters and ODYSEA. Seeking a sunset sail? Consider it found with Mystic Adventure Sails and Moment Sailing Adventures. If you prefer your boating with added thrill, Provincetown Parasail will have you flying through the air with the greatest of ease. And if you'd like to rent your own boat, Flyers Boat Rentals will take great care of you. Visit the On the Water section on the Provincetown Chamber of Commerce's website for details on all of these and more.
Get Out on the Dunes

As you're driving through North Truro and Provincetown you can't help but notice the towering sand dunes. Their rugged beauty has been celebrated in art and literature for centuries. If you'd like to tour the dunes, Art's Dune Tours is at your service. Founded in 1946 by Art Costa and now run by his son, Art's Dune Tours has a variety of dune tour options. They offer everything from quick one-hour trips, which run throughout the day, to daily sunrise and sunset tours, and a variety of packages and specialty trips such as the Land 'n Sail, which pairs a dune tour with a sunset sail, and Art w/Art's, which adds a tour of the historic artists' shanties found throughout the dunes and an art lesson.
 Take in Provincetown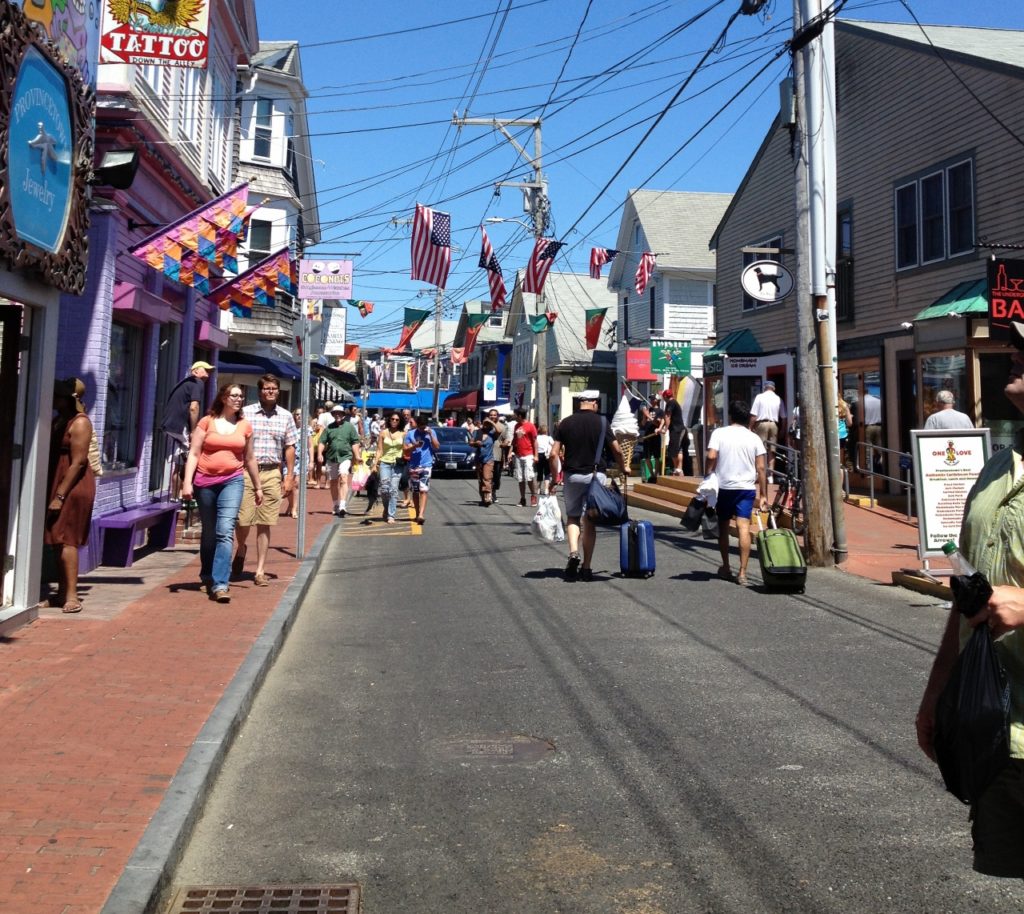 Macmillan Pier, set in the heart of Provincetown, is less than a 10-minute drive from Kalmar Village. The heart of Provincetown is so spectacular, special and downright fun that taking the time to simply meander through town is time very well spent. Its carnival-like atmosphere is a feast for the senses. Watch the crowds milling about on Commercial Street. Listen to the street artists making their music. Feel the breeze coming in off the bay. Smell fresh seafood frying at Mojo's. Touch the wares in the dozens of shops lining the street. With people heading to dinner and the actors out hawking their evening shows, late afternoon into early evening is prime people watching time. Within just one block on Commercial Street you can buy a kite, hit the beach for to fly it, and then enjoy homemade ice cream. No need for us to identify any particular block, because it's doable from pretty much every one of them!
Day Tripping to Boston & Nantucket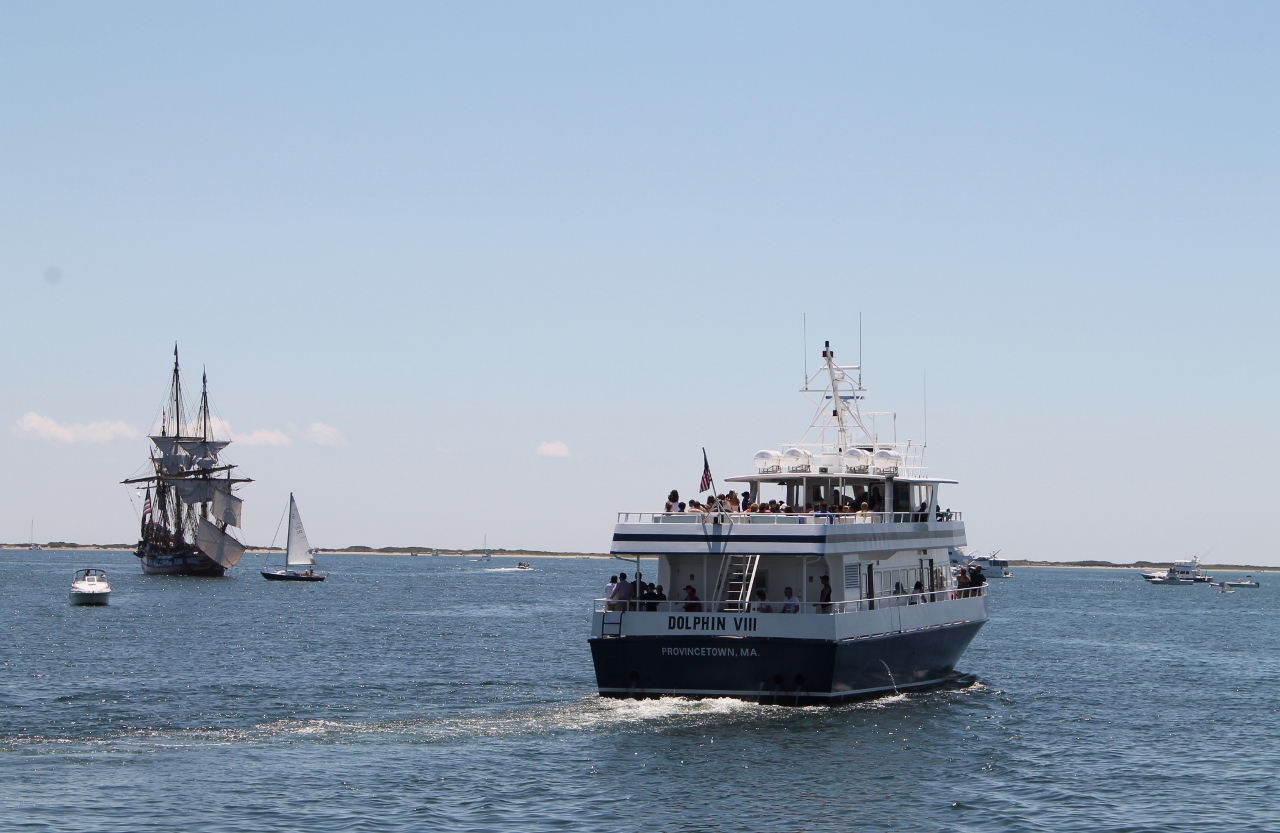 If you've traveled a long way to get to Cape Cod, you might be tempted to take a quick day trip to Boston or Nantucket while you're here. With a little planning, and a 90-minute boat ride, either is surprisingly doable. Nantucket's world-renowned reputation is well earned; it's absolutely gorgeous and filled with historic homes, exquisite dining and shopping, and beautiful beaches. The people-watching potential alone is worth the trip. Departing Harwich Port at 8:00 a.m. and leaving Nantucket at 4:10 p.m., Freedom Cruise Line's schedule works beautifully for day tripping and there's plenty to see and do within walking distance of the pier on Nantucket. The Provincetown to Boston ferry is used primarily by weekenders coming to town from the city but, with a boat leaving Provincetown at 11:00 a.m. and departing Boston at 6:30 p.m., their schedule can accommodate day trips too. Within walking distance of their berth in Boston is the New England Aquarium and Faneuil Hall. Both boat lines sail seasonally; check websites for schedule.
Beat the Rainy Day Blues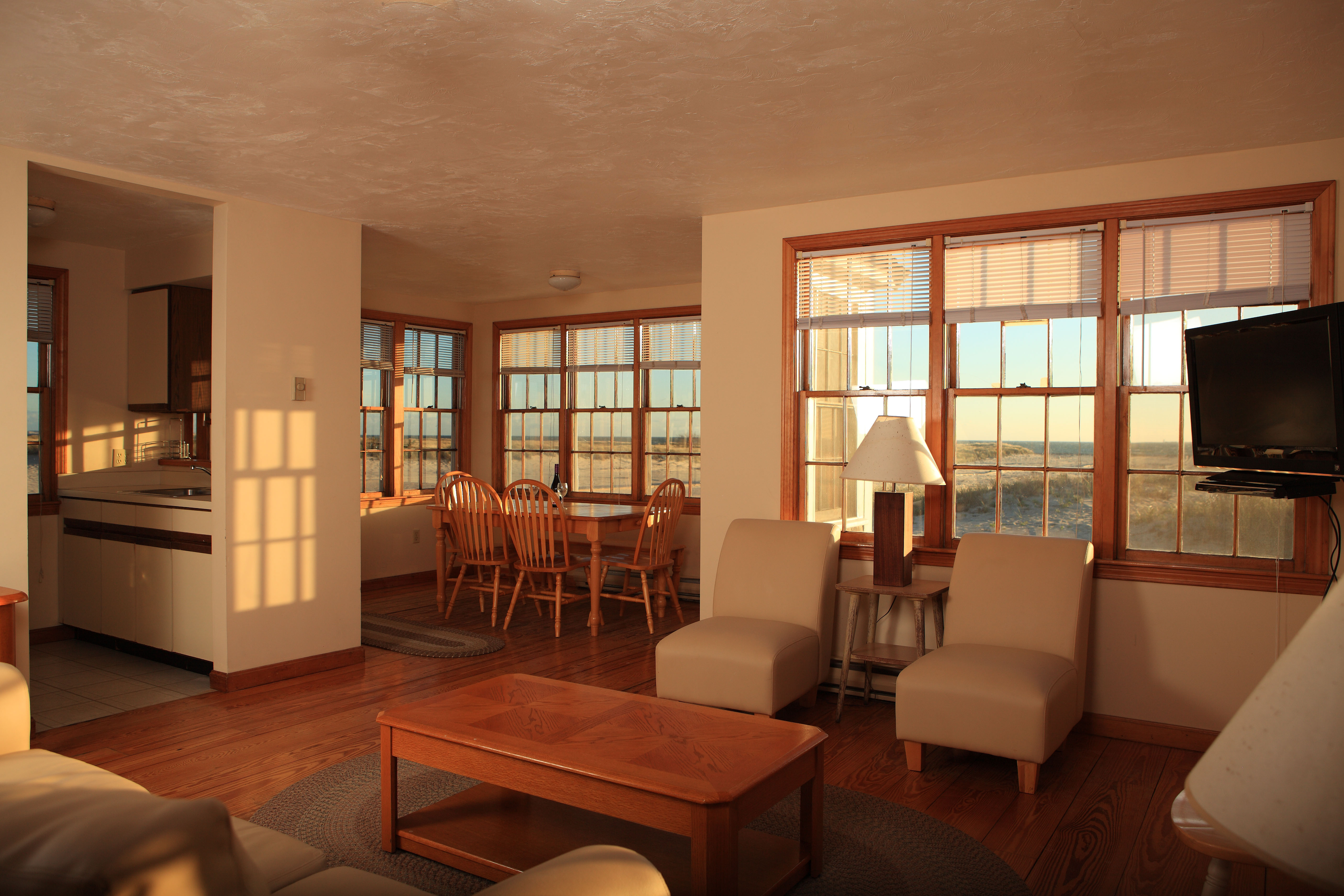 If, by chance, it rains on one of your days at Kalmar Village – and we certainly hope it doesn't – you and your family will be looking for things to do. No worries; there are plenty of options. You know that quality time with your kids you're always too busy to enjoy? Allow us to suggest a board game marathon. Grab Monopoly or Risk or Clue (sometimes we have them available; if not, it's just a quick trip to Provincetown) and gather around the table in your cottage, or at your picnic table if it's not raining, and partake of some unplugged time with your family. Got a kid whose favorite word is "Arrrggghhh"? The Whydah Museum in Provincetown is filled with treasures salvaged from an 18th-century pirate ship. In the mood for a movie? Head to the theater in Wellfleet for the latest releases. Up for a trip to the big city (Hyannis, not Boston!)? A free tour of the Cape Cod Potato Chip factory is a fun, and filling, experience. For the over-21 crowd, a tour of the Cape Cod Beer factory includes free samples. There's candlepin bowling in Orleans. If it's cloudy and the rain is holding off, try one of the many nearby mini-golf courses.